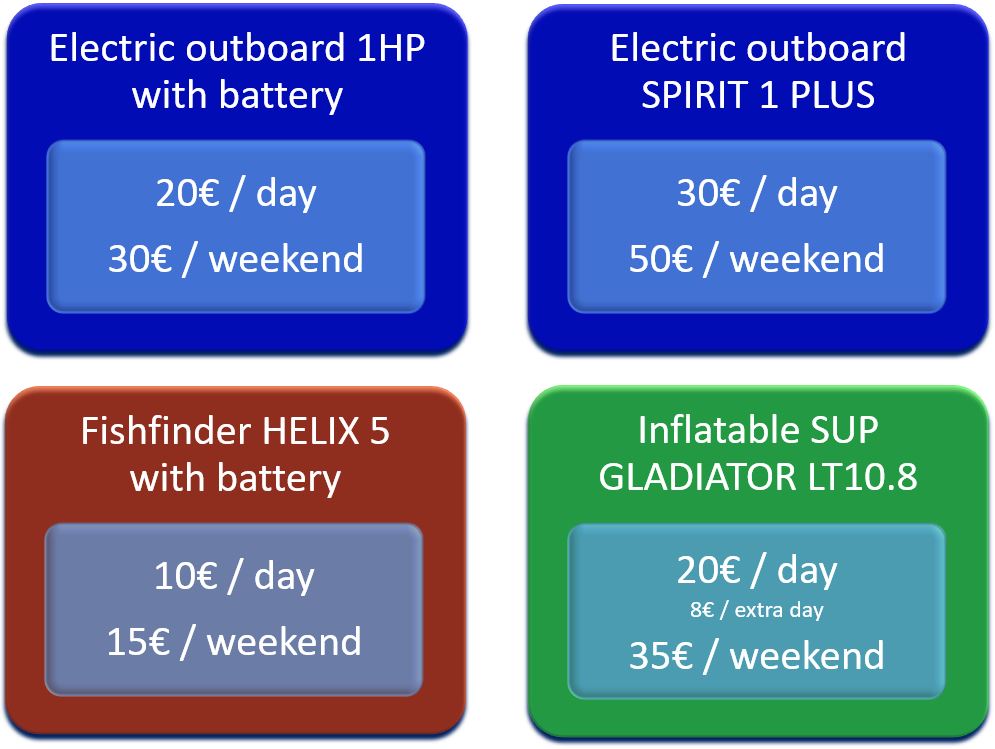 When renting inventory, a lease agreement is concluded and a deposit of € 50 is required (cash only).
A deposit of € 200 (cash only) is required to rent the Spirit 1 Plus electric motor.
Attention! For those who decide to buy an ePropulsion Spirit motor - rent for up to 2 days is free!
For equipment rental, please contact the shop:
tel. +370 659 65509
e-mail: info@boatshop.lt